Read stories from the kingdom through the words of our incredible community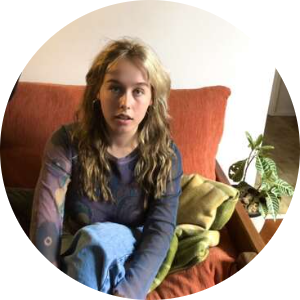 Gabrielle
October, 2023
I spent two weeks with Ilektra and had an amazing time!!! Ilektra, Joyce, Vassilis and the other volunteers were all so welcoming and kind. During the morning meeting we were all able to voice what we wanted to do that particular day which was great to establish earlier in the day. Ilektra was really accommodating to everyone's needs which was so lovely, especially when your in a new environment and away from home. I mostly cooked, cleaned and played with Vassilis throughout my stay. The awareness circle was a great way to connect with everyone and was definitely worth doing!!! It's also such a beautiful location with friendly locals and great views :)) I had an amazing time and am so grateful!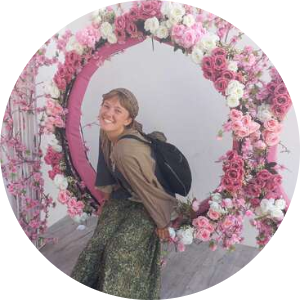 Janne
May, 2023
What an amazing time i had here in Skiathos!! I had never before experienced such freedom in the work and Ilektra was so accommodating and ready to listen to everyone's needs. The life there is simple & you live outside. It really changes your mindset in a good way when you stay in a place with less comfort than what you're used to. It felt so free for me! We did some construction work, played with Vassili, cooked and cleaned. I miss "silly little boy" Vassili already! He never failed to bring a smile on my face 🙂 his boundless energy & joy brought me so much joy. Big high five from "ton ami qui parle anglais"! It was so nice to get to know Joyce too and have little talks together! And Ilektra, we love you! Thank you for everything!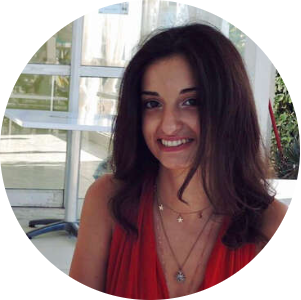 Sofia & Alessio
August, 2023
We've been at Ilektra's for our first workaway experience… clearly best way to start! The air we breathed was so free, we loved every moment spent there. We've met extraordinary people, strong and full of initiative and ideas. We loved the time spent with the little Vassili, who's one of the funniest people ever, so smart for his age; we had rarely laughed much with a child! Ilektra thinks about everyone's needs, she is one of the warmest host ever. We were surrounded by REAL nature, that means also some more complicated stuff, but when you get used to that, you feel alive in a very different and better way, you feel closer to what really counts in this life. We grown as people in only ten days, and we will be forever grateful for this experience. As Taio (the dog) had followed us for a bit when we were leaving, so pieces of us will remain in Skiathos forever. If you want to feel part of a group, surrounded by real people, working with a lot of freedom, watching breathtaking sunsets, this place is for you!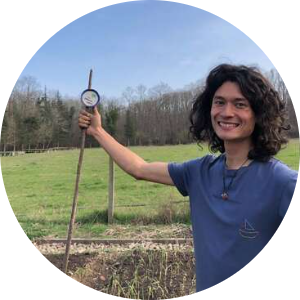 Térence & Lou
January, 2023
We stayed on Skiathos in this place for only ten days (due to our own schedule). But we loved our stay there. 🪁 Ilektra was really helpful, and has a warmfull conception of welcoming people. Special thanks about the hike that we did all together and the walk to the sea side. Ilektra has the will to build and settle up a community life on her land and we had the feeling that we were a part of it. 👐🏻 Even if we were lucky about the weather during our stay, experience the life on this land up on a hill, on an island exposed from the wind could be something really demanding during winter. Every tasks are quite more demanding than on summer (cooking outside, cutting wood to make it dry, having shower outside...) but we have to say that it was we were looking for when we went there. Ilektra, and her kids Vassilis and Joyce give you plenty of energy to do what you want. The Ilekra's idea of volunteering suit perfectly with our own conception: besides the needs of the family we are free to organise our schedule as we want. We were free to make and start wood constructions, we were free to organise our cooking sessions with the others volunteers... 🪓 We were happy to add our touch in the place and we are sure it will evolve fast in the future with your good energy and your volunteers.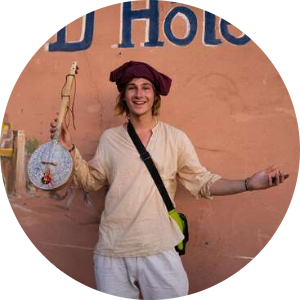 Valentin
December, 2022
Ilektra, Joyce, Vasilis, Benny, Rainbow and all other beings on this beautiful piece of land, thank you so much for these days I could spend here. In the first moments I was a bit culture-shocked from the place, but maybe also because I was sleep deprived from the previous days 😉 It is certainly not your standard vacation staying here during winter, be ready to get wet, dirty and put in work for every comfort you want to have (warmth, shower, laundry...), a place like this makes you feel the real value of things. And this is probably the biggest reason why I love this place. I started to appreciate things we like to call "simple things" like sunsets, watching clouds, watching the moon so much more again during my time here. I built friendships with interesting humans, dogs, cats and even a goat and could also realise whatever project comes into my mind here. Dear Joyce'n'fun family, I thank you so much for all the love, trust and freedom you give to the people that come to your place, it was a real pleasure and deep learning experience.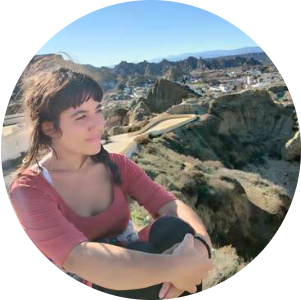 Laia
May, 2022
I got a message from Ilektra inviting me to participate in a seminari about biobuilding at her place and automatically I knew I need to go. I'm very grateful and happy for that opportunity, I had really constructive and fun time there. The place is gorgeous and I truly believe in the project so was very pleasant to me to give my energy to help out. Ilektra is very inspiring woman, exemple of strength and determination. Also super lovely and chill. I highly recommend to visit and help that amazing people and place. All the best ❤️
We would love to hear from you about your stay at the kingdom!